American Recon
American Recon is an unprecedented look inside the controversial group, Arizona Border Recon, an armed citizen corps that actively patrols the rugged and porous US-Mexico border region, encountering the wake of destruction left by lawless Mexican cartels who trespass with seeming impunity. This 1 hour unscripted drama series follows the activities and operations of the men who volunteer, as they take a citizen-first approach to border security, community safety, and American sovereignty.
---
Synopsis
An American citizen, fed-up with the dangerous conditions of the US-Mexico border, organizes a group of roughnecks to take on the criminal cartel in the harsh Arizona desert. Drugs, human trafficking, and violence bring a steady supply of misery to America through the rugged desert mountains of Southern AZ. Tim Foley and his boys organize a blockade to slow the never-ending stream of contraband and criminal mischief.
Updates
Update #1
Cartel Violence. Drugs. Human Trafficking.
3 months ago
---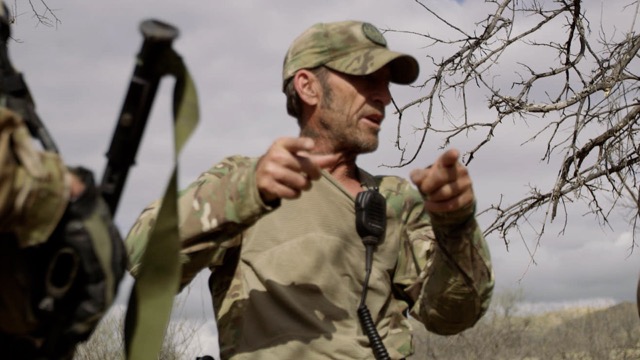 These are scourges on the US southern border with Mexico It's the kind of mess that keeps law-abiding citizens up at night. Somebody's got to be doing something about it, right? Well you might be surprised to find out who. Arizona Border Recon is a group of civilian volunteers tracking the illicit activity that seemingly no one has the political will to stop. Lead by Tim "Nailer" Foley, this corps is putting their necks on the line to block and interrupt the continuing stream of trespasses perpetrated by the Mexican cartels. Instead of complaining, instead of deferring to corrupt politicians, they organize and they show up. Faced with hostile desert terrain, a ruthless enemy, and feckless federal bureaucrats, these guys have taken on quite a challenge. American Recon is your window into the operations and activates of this group of extraordinary men. Each operation is fraught with new peril, new projects, and new personnel. Tim and Team-Lead Randon are in a constant search for the best, most seasoned operatives with high endurance and desert trail chops but that's not always who applies.
Who will have what it takes to earn The Patch?