Your American Family
Watch a micro family business take on 3 of Big Tech's biggest bullies and expose those companies' efforts to cancel them regularly on Newsmax, Fox News, Real America's Voice, and OANN. The momentum leads to a Documentary Series and Podcast. WARNING: Big Tech probably won't be fans of the show!
---
Synopsis
An American Family is Cancelled for making American Flags by 3 of the largest companies in the world, but Big Tech is slow to learn that they tried to cancel the wrong product and the wrong family. After 2 years of fighting against multiple attacks, not only is the family business surviving but their story has inspired legislation in Tennessee, and a Documentary Series & Podcast, both focused on telling personal stories about GOD, Family & Country!
Updates
Update #2
Meet the Creator: James Staake
1 month ago
---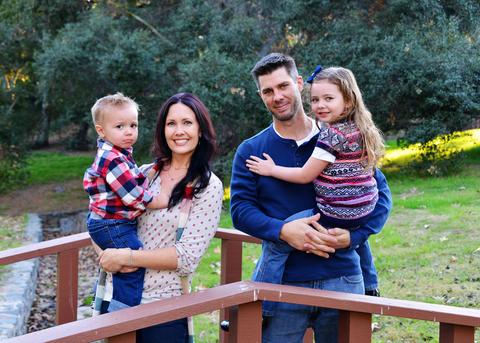 I am a husband & father who co-owns a small rustic American Flag Art business that was started after our 6-year-old son asked us to start a unique family business. I have been a carpenter my entire life with a lifelong passion for writing.
My wife has been an artist her entire life with a passion for being a Mom & wife. My wife and I have been married for 18 years, we have 2 kids of our own and have a nephew that lives with us. All of us together have pulled our own weight along the way to build our family business.
Update #1
Small Family Business CANCELLED by PayPal and Facebook 👇
2 months ago
---